Attention - Small Business Owners, Entrepreneurs, and Those Who Want To Make Passive Income On The Internet
"Discover The Online Writing System That Shows You How To Write Your eBook In 5 Simple Steps - To Give You An Unfair Advantage In Creating Passive Income By Writing And Selling An eBook Online"
(Even If You Have Never Written Before)
Date: Sunday, July 13, 2008
Re: Passive income streams from your eBook
I just came back from volunteering at the elementary school in my neighborhood. I used to be a classroom teacher and still miss the kids, so this gives me a chance to spend some time in a classroom twice a month. It also gets me out of the house and away from the computer. I help out with a second grade class and teach them how to write paragraphs. Someday I hope to show them how to write eBooks.
You know, any kind of writing starts with an idea. I've turned my ideas into more than 700 articles, several short reports, and 3 eBooks during the past 15 months. The only thing I have invested in this writing was my time and effort.
But here's the shocking truth: There are people out there charging more than a thousand dollars to learn how to write an eBook. And the worst part is, they haven't written anything, not even an article, during the past two years. They should know better than to take someone's hard earned money when they aren't writing every day for themselves. And even worse, they will not (or don't know how to themsevles) show you how to use the technology needed to get your eBook for sale online.
I don't want this to happen to you. It is important to me that all of my students get their eBook written and ready to sell on the internet - at just a fraction of the cost these so-called experts are charging. You can build an online business and have passive income forever from just one eBook, let alone the money you can make when you add teleseminars and affiliate sales.
Give Me 6 Weeks And I Will Show You How To Complete Your eBook, Sales Letter, And Marketing Materials - And Put Your Business On Auto-Pilot!
You will learn:

How to make the best use of your time to write your eBook during the course of this class

The 5 mistakes every new eBook writer makes that can cost you thousands of dollars

How to get your eBook written quickly - sometimes without you having to write a word

How to find a niche audience that wants to buy what you have to sell them

And much, much more!
I love teaching people how to write articles, blog posts, and eBooks. I am a natural teacher and love having students. But we all need time to spend with our family, friends, and other activities. Selling my eBooks and other information products online gives me the time and flexibility to work during the hours that are convenient for me. Plus, when I show you what I am doing, you will agree that it seems more like playing than actually working.
You can get started right away by clicking here to sign up.
If You Can Write A Simple Outline, You Can Write An eBook
Writing an eBook is like writing anything else - a report, a traditional book, a white paper - once you write your outline, you are just filling in the blanks. My method was originally adapted from material I used back in the 1990's - yes, the last millennium - to write a traditional book of 250-300 pages. Over the past two years I have altered it to fit the needs of eBooks writers, making the process seem almost effortless.
Do You Know 7 Different Ways To Make Passive Income From Writing And Selling Your eBook On The Internet?
I will teach you 7 distinctly different ways to make money from your eBook, in addition to selling it online. Some of these methods are ones I have learned from having access to several of the top 'gurus' on the internet.
After writing 30 articles and still not making any money, I contacted Connie and joined her Ebook Writing Mastermind. Her course gave me the direction I needed to finish my ebook and write a sales letter to let the world know what I was selling. I now sell two ebooks on the internet and have started working on my third ebook. Connie teaches in a way that makes it easy to understand and put into action. ~ Jennifer Khrayan
Imagine Waking Up Each Morning And Seeing That You Had Already Made Money
Every morning I have the same routine: My dogs wake me up around 6 or so, I let them outside, and then I go back upstairs to see how much money I made while I was sleeping. You see, people can purchase your eBook even if it is 3 in the morning where you live. So, whether I have made $35 or $200, I always thank God for allowing me to live this way, and for the blessing of sharing this information with so many people from around the world.
If You Can Write Articles And Blog Posts, You Can Easily Write An eBook
I started out by writing short articles - 250 to 350 words long - and then began to combine them into short reports. I was also blogging regularly, and after a few weeks it just became natural for me to write. I will show you how to get into the writing habit and make it fun to write every day!
How 1 Short eBook, Less Than 50 Pages Long, Still Makes Me Up To $1200 Each Month
My background is in teaching and real estate. My first eBook was on real estate marketing because that subject was one I knew something about. I knew that anyone in the real estate field would benefit from what I was learning about doing business using new media - blogging, writing articles, using social media, and so on. I wrote the eBook almost one year ago, put up a sales letter, and then started writing articles and using Adwords to promote it. This eBook still sells 15 to 25 copies every single month, and I haven't even looked at the sales letter for more than 6 months now. You can easily do the same thing by writing about a topic you know something about. This eBook Writing Mastermind Course will show you exactly how to do this. In fact, I will help you find a hidden talent you may have completely forgotten about over the years.
Later on I'm going to tell you how to double your profits by selling the eBook you write during this class, but right now I'm going to tell you the mistakes I made when I first got started with eBooks back in 2005.
I believed my writing was not good enough for other people to read

I thought my eBook had to be perfect

I waited until I "knew enough" to consider myself an expert

I thought no one would buy me eBook because there were other ones like it already for sale on the internet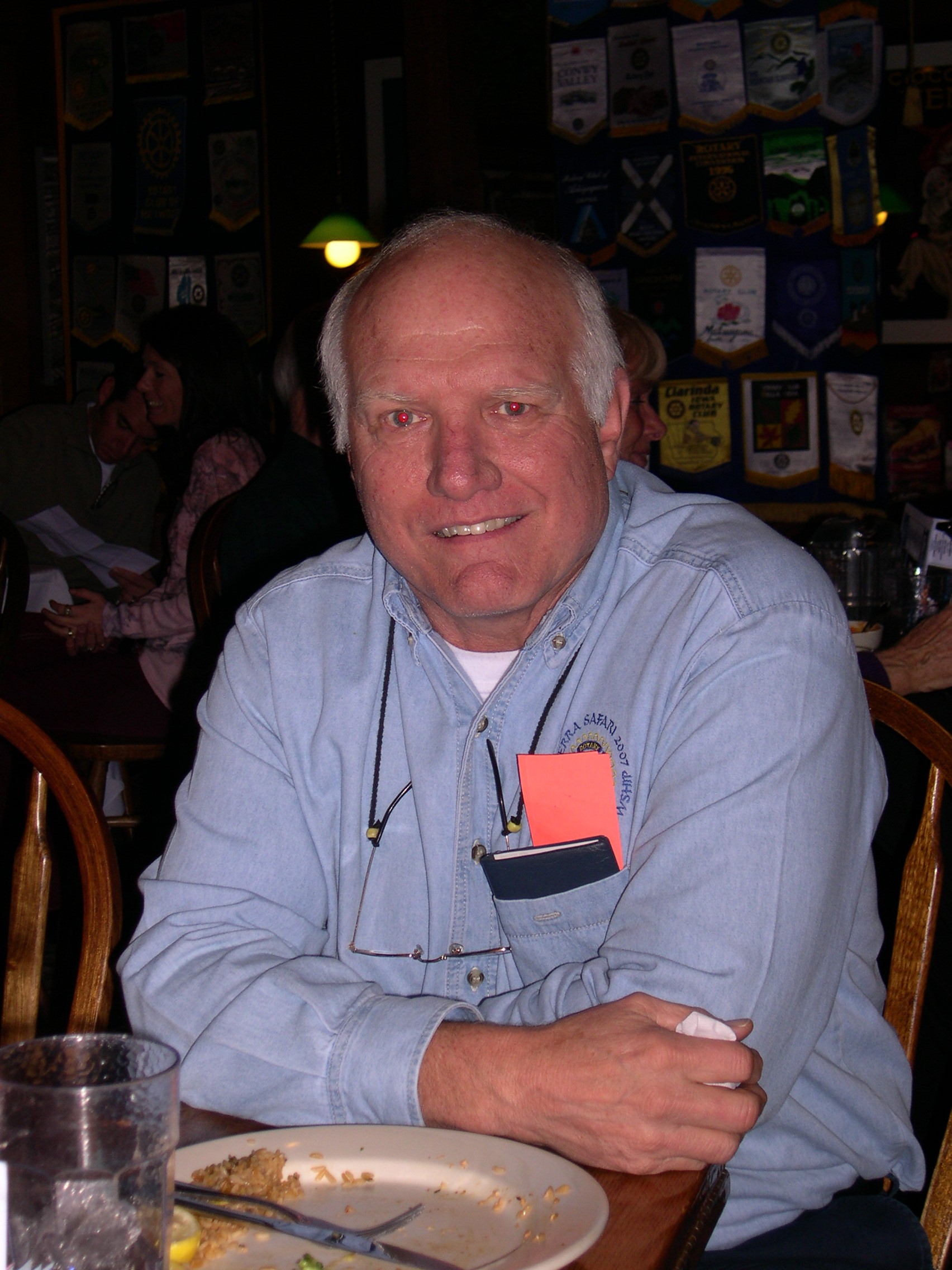 I had wanted to write an eBook and get my blog set up for almost a year. Connie showed me how to research my topic, make an outline, and get started with an online business. Thanks, Connie, for getting me organized and focused so that I could finally make money on the internet. I now have time to do the things I want to do and spend more time with my family and friends. ~ Michael Berman
The eBook Writing Mastermind Course Will Offer You:
Small group instruction...You will be able to get your individual questions answered during class each week and my email between class sessions.
Instruction and teaching from someone who writes articles and eBooks regularly ... The information you will receive during this class is up to date and reflects the latest changes on the internet in regards to writing and selling your eBook.
Technology training in a clear and easy to follow manner... It is faster and easier to set up everything on your own - and you will save money as well!
I have spent the past two years learning how to make passive income on the internet...you will benefit from my mistakes and experiences so that you can start making money with your eBook in a very short time.
Class Schedule:
The eBook Writing Mastermind begins on Thursday, June 19, and runs for 6 consecutive weeks through the end of July. Each class will go for 90 minutes to two hours, depending on the content and your questions. I will also hold two separate teleseminars where you may ask me anything you want to know about marketing and selling your eBook, your niche, ideas for a joint venture, and more.
Week 1 - Getting Started - How to write about your topic in a way that your target audience will want to buy
Week 2 - Preparing Your Outline To Get Started Writing
Week 3 - Writing your eBook's First Draft
Week 4 - Writing your Sales Letter
Week 5 - Editing your eBook
Week 6 - Ready for market!
In addition, each week will include a separate class on the technology and mechanics of writing your eBook, including fonts, PDF's, eBook covers, writing a sales letter, promoting your eBook using Google Adwords, teleseminars, joint venture partnerships, affiliates, and more.
I've been told I am insane to offer a course like this at such a low price, but I have changed the format from last year and want to test it out on a select few students. I will also be looking for testimonials, so give me yours after the course is over and enjoy recognition on my sales pages.
BONUS!
Sign up by 11:59 pm tonight and receive my Copywriting E-Course ($197 value)
Just to recap, here is what is included in this intensive 6 week course:
Personalized instruction in a small group setting

Technology calls to help you convert your eBook to PDF format and add the proper security settings

Help in selecting the right niche topic to maximize your earning potential

6 weeks of instruction, by teleseminar, where I will take you step by step through the eBook writing process

Technology training, where you will learn which fonts and type sizes to use, how to convert your Word document to PDF (portable document format), and how to deliver your digital product easily to your customers, even if it is 3 AM where you live when they buy it.

Additional training with Google Adwords to start making money right away

Facebook and Twitter training to help build your list even faster using social media
Remember when I told you about doubling your profits with your eBook? You can do this by repurposing your information into teleseminars, audio CD's, workbooks, live events and more. And I will explain all of this in detail during this Ebook Writing Mastermind class.

P.S. I only teach this class twice a year. Don't wait until 2009 to get your eBook written.
P.P.S. This class will be limited to 40 people, so that you will receive my personal attention throughout the six weeks of the class.
P.P.P. S. I will never again offer my eBook Writing Mastermind at this ridiculously low price again. Take advantage of this once in a lifetime opportunity before the 2009 prices go into effect.
Only 38 24 19 17 11 4 more spaces are available for this course. Claim your spot today.
Sign me up for your Ebook Writing and Technology Mastermind Course!

Yes, Connie, I want you to teach me how to write my eBook during this 6 week course. I understand that you will teach me everything you know about writing and technology to build a passive income from an online business based on selling my eBook.
The price for this entire program is only $247!

Connie Ragen Green © 2008 Small Business UnMarketing